New England's Premier Tennis & Track Contractor
Cape and Island Tennis & Track has been building championship tennis courts and running tracks for schools, clubs and homeowners since 1972. Our projects span MA, CT, NH, VT, ME, & RI.
We perform every aspect of facility construction from sub-base preparation, laser grading and drainage through to surfacing, striping and maintenance.
Cape and Island Tennis & Track is the top choice of New England's schools and universities, the New England Club Managers Association, and hundreds of discerning homeowners.
Gordon Pierce, President
Mr. Pierce founded Cape and Island Tennis & Track in 1972 and has been raising industry standards ever since. As a past Chairman of the American Sports Builders Association, Mr. Pierce continues to serve on technical boards with the USTA and the ASBA. This dedication to the improvement of our industry, with the desired result of improving the quality of game play, is what separates Cape and Island Tennis & Track from typical sports facility contractors.
Kristoff Eldridge, President of Track Division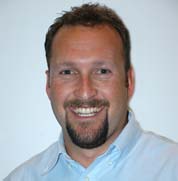 Kristoff has been involved with the sport of Track and Field as an athlete/fan/coach since high school. In 1993, Kristoff began working for Cape and Island Tennis & Track as a field technician during the summers until his graduation from college in 2000, when he began working for us full time. Currently Kristoff handles the marketing and operations of the Running Track Division.
Kristoff has been given the designation of CTB (Certified Track Builder) by the American Sports Builders Association. He currently serves the ASBA on the Board of Directors and as the Past-President of the Track Division. He is a member of the Running Tracks Construction and Maintenance Manual editorial board, serves as an ASBA Technical contact, and represents the industry at NCAA and NFSHS rules committee meetings.
Eric Loftus, President of Tennis Division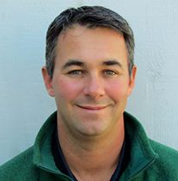 Eric, an avid tennis player himself, moved back to the Cape in 2010 after spending 10 years in sales and business development in the investment real estate industry. He brings a client driven approach to the sports construction business, specializing in bringing projects from their conception to completion.
Eric is also an advisory board member for Big Brother Big Sister of Cape Cod and the Islands and enjoys volunteering and civic involvement in the Upper Cape community where he lives.